In order to create a climate of trust between agencies and advertisers, Com' des Enfants has signed La Belle Compétition, a charter based on 3 major commitments (transparency, responsibility and sincerity) in the bidding process.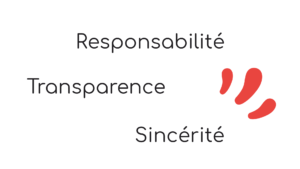 The tender is a key moment in the agency/advertiser relationship. It involves trust, time, financial resources and human resources. La Belle Compétition aims to create a framework by reminding each of the parties of the criteria common to all communication professions, allowing competitions to run smoothly:
Transparency:
The agencies/companies/advertisers undertake to create the conditions of transparency necessary for the proper conduct of the call for tenders at each of its stages and to allow full access to the information necessary for fairness between competitors.
Responsibility:
The agencies - companies/advertisers - commit to the call for tenders in a responsible manner, taking into account the implications in terms of mobilization of teams and costs generated by this process on both sides. The commitment is made with respect to the financial balance of the companies, considering the importance of the investment it represents.
Sincerity:
Agencies - companies/advertisers - commit themselves in the call for tenders in a fair, sincere and real way.
These principles, and the criteria that accompany them, will serve as a guide for each of the actors, so that, year after year, from competition to competition, the market tends towards increasingly virtuous practices.
More information on La Belle Compétition: www.labellecompetition.fr