BURGER KING
#Consulting #Strategy #Licensing #Prime #GraphicDesign
We are assisting Burger King France 's Family Marketing Department in building its strategy and licensing line-up for 4-12 year olds since 2020, based on a benchmark and strong insights to propose bonus-license duos generating brand preference among families.
We play a complete role with Burger King teams, from proposing and negotiating licensing deals to creating certain fun incentives, including the activation plan around licensed incentives.
Rabbids (Ubisoft)
The Sisters & Pilo (Bamboo Edition)
Minions (Universal)
Finally, we are assisting the brand with the redesign of the playgrounds, in accordance with their new group graphic charter, as well as with the writing of a new birthday concept within the restaurants.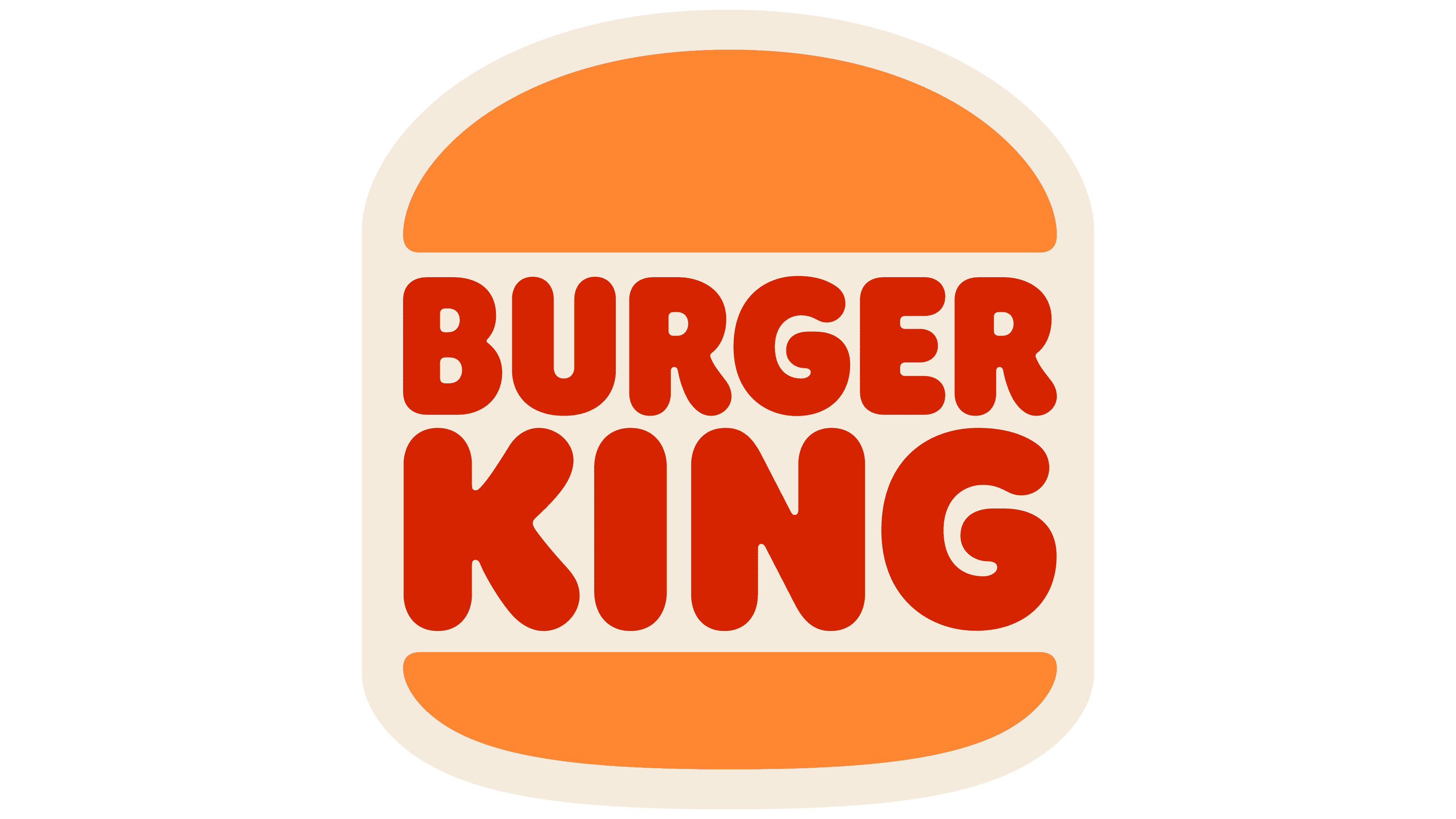 Design des nouvelles aires de jeux Burger King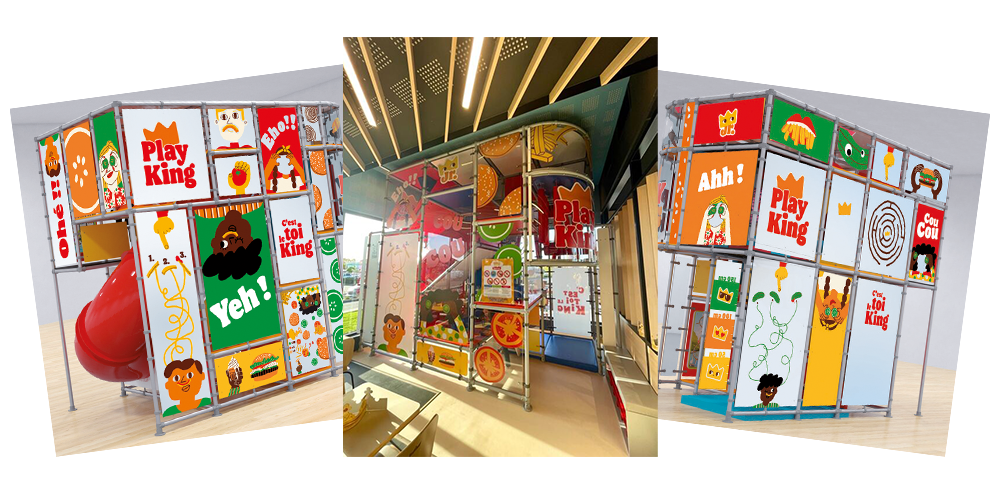 6 booklets of comics and games under Rabbids license
Booklets of 32 pages declined under 6 themes: food, sport, passion, animals, creative talents and anti-heroes.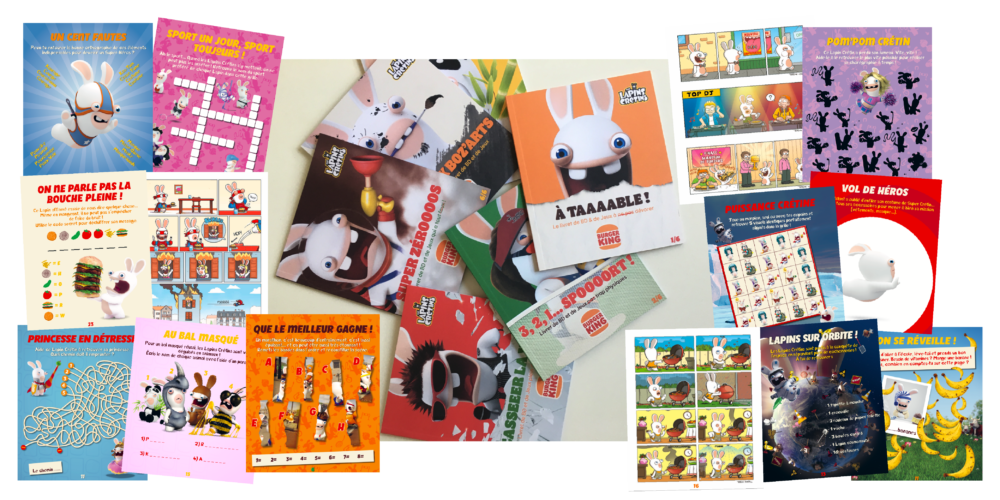 6 double-livrets de BD sous licences Les Sisters x Pilo
Double- livrets de 48 pages déclinés sous 6 thèmes : la famille, les copains, l'école, les vacances, le sport et les bêtises.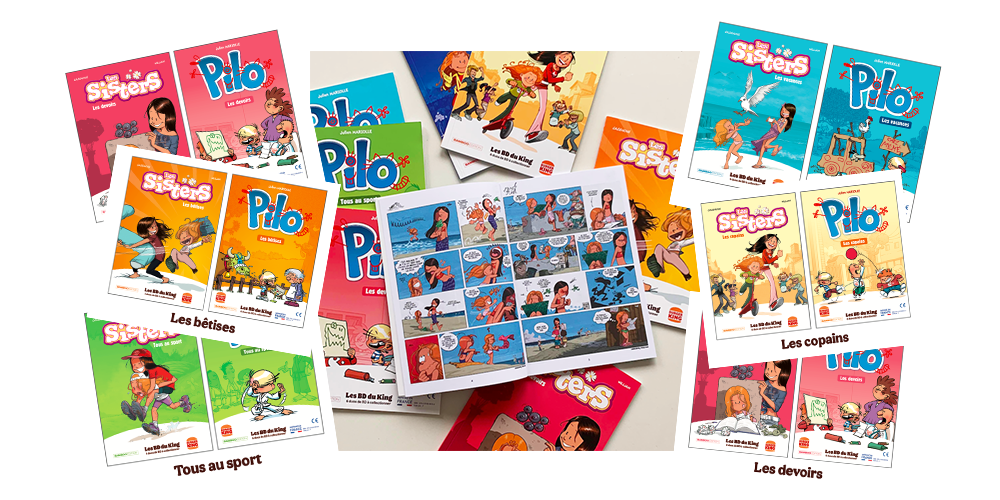 7 livrets de Jeux avec stickers sous licence Minions
Livrets de 24 pages déclinés sous 7 thèmes pour apprendre un devenir un super méchant et garder la banane avec les Minions : les techniques de combat, l'art du camouflage, le pilotage, l'espionnage, le travail d'équipe, etc.